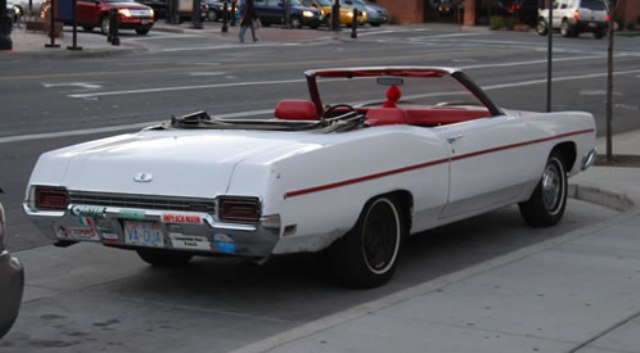 This is the 1970 convertible that I've had since January of 1999. It's got a rebuilt 390 V8 and dual exaust. The bright red naugahyde interior was redone close to when I bought it. The top is in bad shape, but other than that the car is in excellent shape. I only drive it on nice days (not necessarily warm) I'm waiting to get the rest of the family before I bother restoring the top. I do need to get some body work done on it ever since the rear passenger tire literally exploded on the freeway, taking out parts of the wheel well. I also spent some time on e-Bay getting 70's era bumper stickers for it.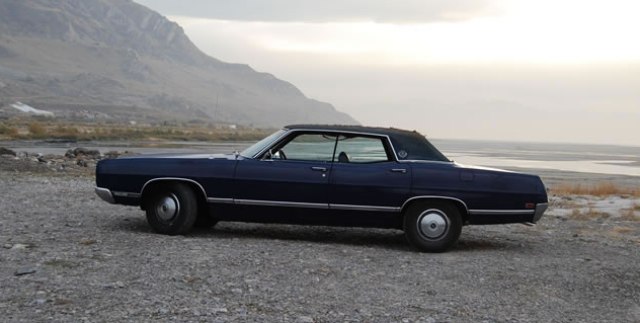 This is the 1969 4 door hardtop that I just recently purchased (October 2007). It also has a 390 V8, dual exaust and is in excellent shape. The interior and vinyl roof need some work, but since this is a year-round vehicle, they will have priority over the converitble's roof.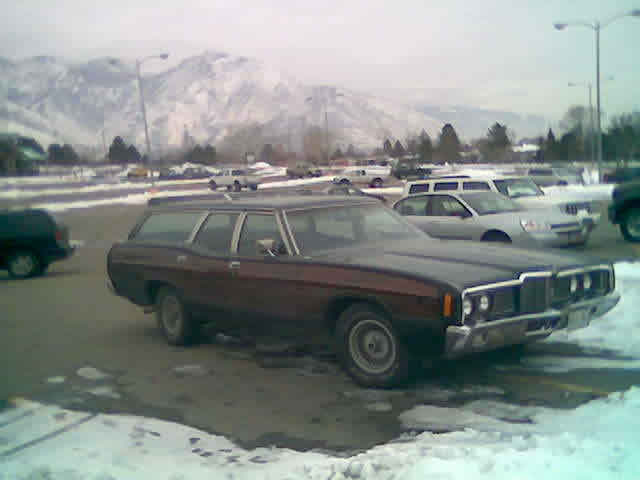 7 months or so after Danny gives this guy my phone number he calls me and asks if I still want it. Uh, duh, YES. So, I got that exact car for $2,000 just this month (July 2008).
This is the 1972 station wagon that Danny saw and geve my name and number to in case the owner wants to sell it. It's got a 429 Interceptor V8 and no rust that Danny saw. If I get it and it doesn't have dual exaust, that'll be one of the first things I do.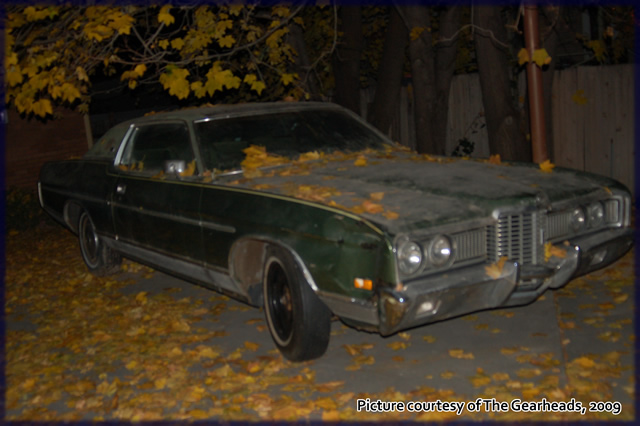 This car was rescued from the crusher. It lived right around the corner from my brother's house, and his neighbor said he was going to junk it because he needed to get rid of it. My brother offered him $200 for it, just to save it from the crusher, and the neighbor accepted. Then they told me. And I told them that unless they really wanted it, that since it fit into my grand scheme of things, I'd take it. They agreed. So it's mine. My master plan is now 4/5 complete.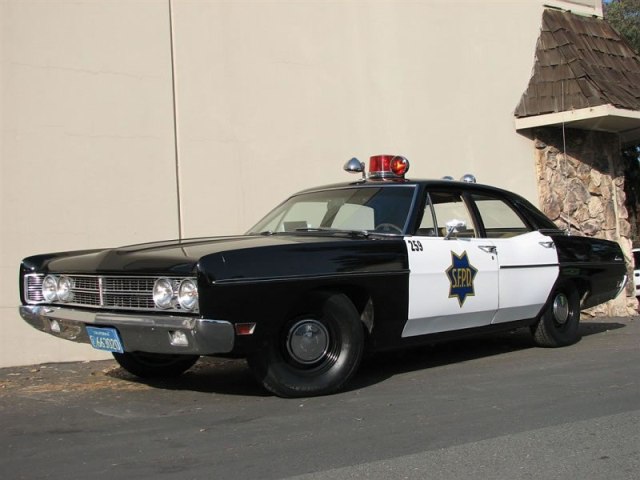 And finally, the 4 door sedan. This one is a 1970, which would completely mess up my "all in a row" thing I'm planning, so perfection would be either a 1968 or 1973 version. But, hey, I'm going to take the first really nice one that comes along - can't be too picky when you're buying 40 year old cars, eh?
Return To Cars